Lil Travel Folks is supported by its readers. If you purchase through a link on my site, I may earn a commission. Learn more
The Smoky Mountains are beautiful any time of year, and what better way to see the beauty of the Smoky Mountains than from high above in a Gatlinburg chairlift?
The quaint town of Gatlinburg, Tennessee is home to three great chairlift attractions that will give you spectacular views of the area. I can clearly remember riding two of these three chairlifts even as a kid when my family would head to Gatlinburg and stay at the local KOA campground.
The newest, at Anakeesta, has only been around since 2017, but it is an amazing ride and there's so much to do once you reach the top!
Today I'm going to help you decide which scenic chairlift ride in Gatlinburg is the best fit for you so you can choose based on your needs. Please note that prices are subject to change, so check the website listed here of the attraction you want to visit before heading out.
Gatlinburg Sky Lift
History: The Gatlinburg Sky Lift is one of the oldest attractions in town and it first took visitors up to the top of Crockett Mountain way back in 1954. It's become an iconic part of downtown Gatlinburg, and the view from the top is amazing. This was the first chairlift in the area.
The Sky Lift had to be completely redone in 2017 after it was severely damaged by the 2016 wildfires that swept through the area. The first lift that opened in 1954 was replaced in 1991, and this was the lift that was damaged by fire. Today's skylift is a triple chair lift and began running again in the middle of 2017.
In 2019 the Gatlinburg SkyBridge was opened, along with other attractions at the top, making it an even more popular tourist destination.
Ride Time: The total trip time is 9 minutes to the top (one way)
Ride Length: Travel up 1800 feet
Where it Goes: To the top of Crockett Mountain
Things to Do at the Top: There are many things to do up at the top now. I remember when all there was at the top was the observation deck! Now, you can visit SkyLift Park and cross the longest pedestrian suspension bridge in the United States (actually in all of North America) – the SkyBridge. Take in the views from the SkyDeck, walk the SkyTrail, and visit the SkyCenter.
Our family tried out the new and improved Skylift Park in November 2022 and the boys wanted to ride the chair lift again and again! We bought one ride tickets and ended up upgrading so we could ride it two more times (one at night). It was great with all the Christmas lights!
Location: 765 Parkway, Gatlinburg (it's easy to find these downtown as they really are a Gatlinburg landmark)
Price:
Adults (ages 12-64): $31.95
Seniors (65+): $24.95
Children (4-11): $18.95
Children 3 and under: FREE
Learn more about the Gatlinburg SkyLift and buy tickets here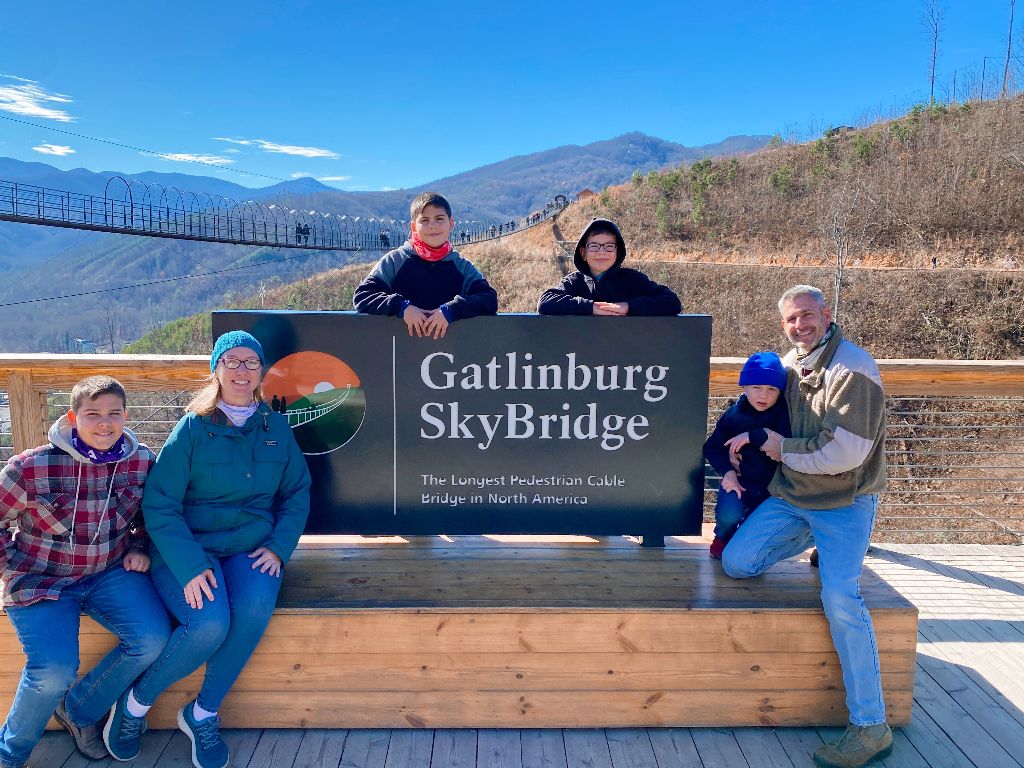 _________________
Ober Gatlinburg Scenic Chairlift
History: The Ober Gatlinburg Scenic Chairlift was originally opened in 1962 to to transport skiiers up to one of the Gatlinburg Ski Resort's black diamond slopes – Big John.
Big John is very steep, which made it difficult to keep snow on the slope and was only open about 2 weeks a year, so it permanently closed as a ski slope in the early 1970's, but the chairlift remained in use for its beautiful views.
See some pics and this story here
Ride Time: The total trip time is 10-15 minutes to the top (one way)
Ride Length: You will gain 779 feet of elevation as you ride on the 3019 foot long chairlift system, the longest chairlift of its kind in in the US!
Where it Goes: To the peak of Mount Harrison, 3455 feet above sea level, more than 1650 higher than any other chairlift in the area
Things to Do at the Top: There is not a lot to do at the top of the chairlift ride, but there is a wonderful observation area where you get great views of Mt LeConte and Douglas Lake on a clear day. May through October you will find live bluegrass music at the scenic overlook. However, at the bottom of the chairlift is the entire Ober Gatlinburg experience, with tons of things to do and you can get a wristband that also includes the chairlift.
Location: 1339 Ski Mountain Rd, Gatlinburg – you can drive up to this address in Ober Gatlinburg or take their amazing aerial tramway from downtown Gatlinburg, which is another great experience in itself
Price:
The scenic chairlift is $10 per person, or you can buy a wristband that gives you access to the chairlift and a ton of other activities including a wildlife encounter, mountain coaster, alpine slide and a whole lot more.
Learn more about the Ober Gatlinburg Scenic Chairlift here
_________________
Anakeesta Chondola
History: As we mentioned above, Anakeesta is the newest chairlift ride in Gatlinburg by far and is a very popular attraction in town. It was opened in 2017 and bills itself as an "award-winning theme park", but to be honest there's not a lot of "theme park" here, especially when you consider that Dollywood is just up the road a bit, which is a true award-winning theme park.
So, don't expect a true theme park when you go to Anakeesta, but if you know what you're getting into and are going for the chairlift experience and amazing views with some activities at the top, then you will enjoy all that Anakeesta has to offer.
Choose either an open air chairlift with safety bar that seats for OR ride in an enclosed scenic chondola (enclosed gondola cabins) that seats 6.
Ride Time: The total trip time is 12 minutes to the top (one way), a nice slow journey that lets you look for bears on your way up
Ride Length: You begin in downtown Gatlinburg and experience 600′ in elevation change on your 12 minute ride to the top.
Where it Goes: To the summit of Anakeesta mountain, where you can find lots to do (but be aware some of these things, such as ziplining and the mountain coaster, cost extra on top of the entrance fee)
Things to Do at the Top: There are many things to do up at the top of your chairlift or chondola ride. Visit Vista Gardens and climb up AnaVista Tower for some amazing views, shop at the many shops, eat at one of the great restaurants, let the kids play on the climbing structures (like the treetop skywalk), or add on the ziplining or mountain coaster for an extra fee.
Location: 576 Parkway, Gatlinburg
Price:
*This is the "general admission" entrance fee only, not for the extra activities. See the Anakeesta website for full pricing.
Adults (ages 12-59): $34.99
Seniors (60+): $27.99
Children (4-11): $22.99
Children 3 and under: FREE
Learn more and see all pricing options at Anakeesta here
How to Choose the Best Chairlift for You
Now that you know all about the three scenic chairlift attractions in Gatlinburg, it's time to choose the best one for you. Here are some things to consider:
Are you going with kids? What ages? What will they be able to do?
Are you looking for the most amazing views, want to shop and eat while you're there, or simply enjoy the ride and head back down?
How much do you want to spend for your chairlift ride?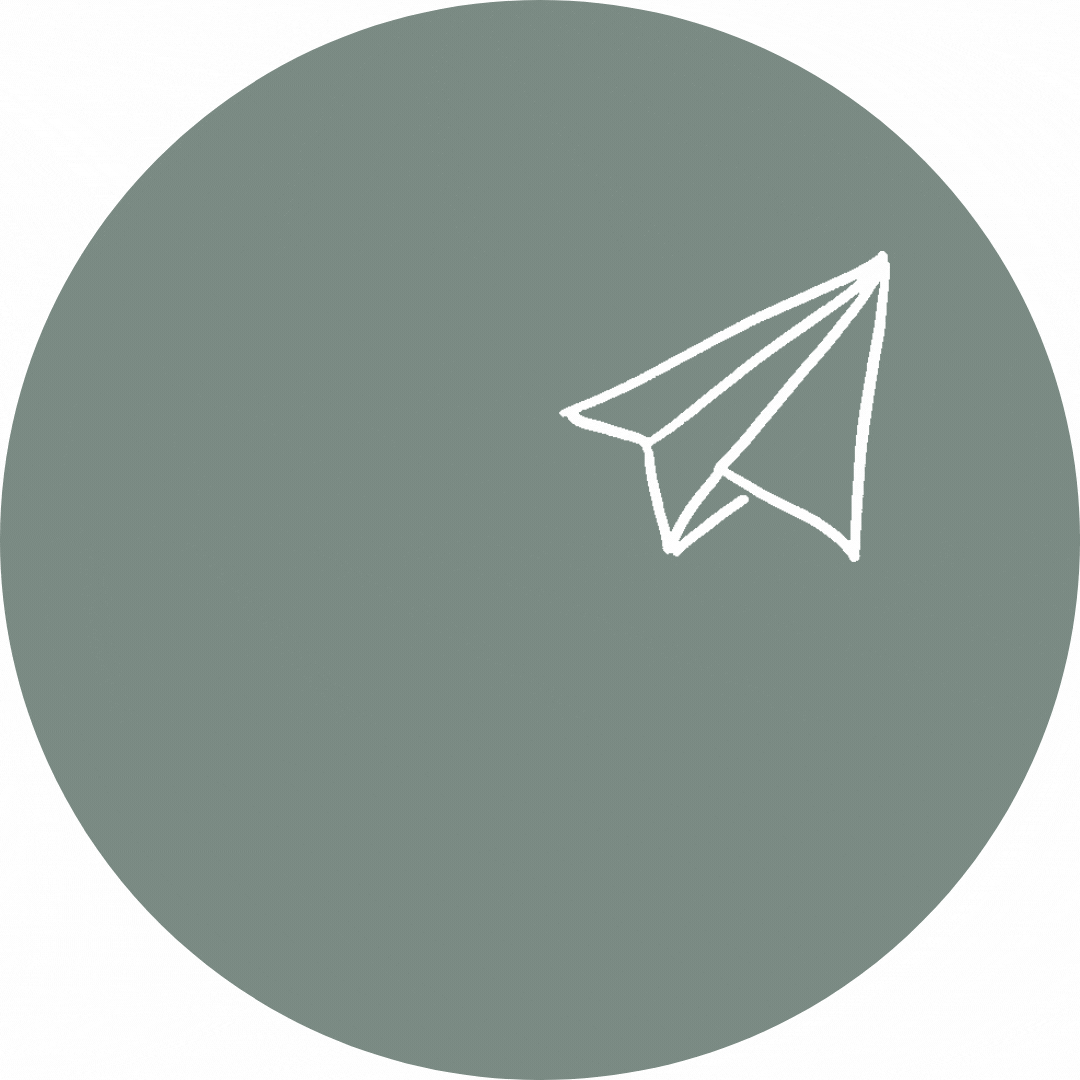 Here are our recommendations:
No matter which chairlift you choose, you're sure to have a great time and enjoy some amazing views!
FAQs about Gatlinburg Chairlift Rides
Final Thoughts
We hope you enjoyed reading about the chairlift attractions in Gatlinburg and that you found our guide helpful in choosing the best one for you.
All three of these options are great choices, but it really depends on what you're looking for in a chairlift ride. We really do like them all, and there's a great fit for whatever you're looking for on a chairlift in Gatlinburg.
Looking for more Smoky Mountain Adventures? Check them out here!