Lil Travel Folks is supported by its readers. If you purchase through a link on my site, I may earn a commission. Learn more
Gatlinburg TN is a small city in the Smoky Mountains, just outside the Great Smoky Mountain National Park. It's also the gateway to nighttime activities of every kind.
Gatlinburg is home to many award-winning restaurants and activities, as well as holding records for a number of achievements such as the SkyBridge, which is the longest pedestrian suspension bridge in America.
There is no such thing as a bad time to come to Gatlinburg. It has four marvelous seasons, each offering something as wonderful as the season before it. Plus, every season has terrific activities for adults and the entire family, and we know because we have visited in every one!
What makes Gatlinburg so special is not only the range of nighttime activities, but the number of spectacular ones, too. Whatever you choose to see or do, the night belongs to you in Gatlinburg.
Experience Gatlinburg's Unforgettable Night View
Gatlinburg at night is a spectacular sight to behold. The entire surrounding areas come alive with sparkling lights of every color.
The ultimate places for you to get a spectacular panoramic view of this memorable nighttime display is from the Gatlinburg Sky Lift, the Gatlinburg Space Needle, or the Aerial Tramway at Ober Gatlinburg. If you want to drive up to where you can see the city, then head up to the Gatlinburg bypass and stop at the Gatlinburg scenic overlook.
No matter what venue you choose to view of Gatlinburg, don't be surprised if you're sitting next to a local. Seeing Gatlinburg from high above at night is so stunning it's also the locals' favorite thing to do.
Explore Downtown Gatlinburg
You definitely don't want to miss walking about downtown Gatlinburg Tennessee at night. The town undergoes a complete day to night transformation.
To start with, downtown Gatlinburg has a terrific cast of award-winning restaurants, and unique attractions at every turn. Festivals and events are common place in this town and, depending on when you are there, Gatlinburg is decorated with the most charming seasonal displays.
If you want to do a little shopping, Gatlinburg has plenty of great boutiques open at night. You'll also hear music floating by on the air. If you love music, we recommend checking out one of Gatlinburg's many downtown music venues.
There's something magical about the nighttime lights glowing against the background of the Smoky Mountains that makes downtown Gatlinburg so special.
Gatlinburg Skylift and SkyBridge
One of Gatlinburg's most unique experiences is Gatlinburg Skylift Park, and discovering Gatlinburg's Skylift and the remarkable Gatlinburg SkyBridge. The 1,800-foot ride on the Skylift's bright yellow chairs takes you to the summit where you can walk across the record-breaking SkyBridge.
The longest pedestrian suspension bridge in America, SkyBridge has a length of 680 feet and is 140 feet high. From there you'll hover in mid-air high above the town of Gatlinburg with a breath-taking view of the Smoky Mountains. There are even glass panels in the middle for an unforgettable view!
We recommend stopping over at the SkyCenter and the SkyDeck where you can relax with a refreshment and have a bite to eat while marveling at the beautiful mountain vistas. Open every day and all year long, Skylift Park is also a grand place to see Gatlinburg at night. It's a sight not to miss! You can find out more on their website here.
The Gatlinburg Space Needle
This is another great venue for marveling at the splendor of Gatlinburg at night. The towering 407-foot-high Gatlinburg Space Needle is one of the most recognizable and impressive landmarks in Gatlinburg.
You can ride a glass elevator to the very top for an amazing view of the entire town of Gatlinburg and the splendor of a 360-degree view of the Smoky Mountains. The Gatlinburg Space Needle has one of the best views at night to see the stunning beauty of Gatlinburg after dark.
For those with children, your kids will be thrilled to know about Arcadia, the Space Needle's 25,000 square foot arcade. There are so many different things to do, it's a great source of entertainment for the whole family.
To learn more about the Gatlinburg Space Needle including ticket information, visit their website here.
Ober Gatlinburg Aerial Tramway
There's no better way to reach Gatlinburg's Ski Area and Amusement Park than the Ober Aerial Tramway. One of the country's largest tramways, the Ober Gatlinburg Aerial Tramway is 1000 feet higher than any other cable lift in Tennessee.
It reaches a height of 300 feet during this amazing 2.1-mile ride where you can see the remarkable scenic views below. The tram departs every 20 minutes so you don't have to worry and rush to catch it.
For further information about the Ober Gatlinburg Tramway, visit their website here.
Ober Gatlinburg Amusement Park and Ski Area
No need for snow at this ski area! You can enjoy the wildlife park, ice skating, go on the Alpine Slide or Ski Mountain Coaster and much more. This mountain of fun family adventure is open all year round at the very top of Mount Harrison.
Being that the sun sets early starting in fall through spring, activities continues even as daylight continues to shorten. At the beginning of snow season, Ober Gatlinburg becomes a winter wonderland of nighttime snow skiing, snowboarding, tubing, and ice skating.
With a 600-foot vertical drop, Gatlinburg ski area is a skier and snowboarder paradise. Should you need more information visit their website here.
Ripley's Haunted Adventure
While Ripley's Haunted Adventure is open during the day, the nighttime factor multiplies the spookiness by many magnitudes. Even the most seasoned haunted house aficionado will feel the "pricklies" at Ripley's super scary Haunted House.
It's 10,000 feet of realistic scream country. Convincing actors hide in the shadows around every corner of this renovated mansion. Strange but true is that the building used to manufacture caskets. In 1991 it shut down after the owners mysteriously disappeared.
Then Ripley bought the building and turned it into a Haunted Adventure. We swear It's really true. Cross our hearts and hope to… um, have some great nighttime fun?
Learn more about Ripleys haunted adventure here
Anakeesta
One of the best places to enjoy Gatlinburg's night life is at Anakeesta. It's one of the best places to gaze down at the beauty of the town's twinkling lights below. There's a rather ethereal feeling about it. Breathing in the fresh mountain air adds on even more to this nighttime experience.
Anakeesta is a theme park that is situated on the summit of Anakeesta mountain and is 600 feet above Gatlinburg. A recent new nighttime addition is the Lumina Enchanted Night Walk. It is an indescribably wonderous multimedia outdoor event.
The Lumina Enchanted Night Walk will exceed you and your family's wildest imagination. This astounding experience is so incredible that your kids will put a pause on their sibling rivalry (if only for a moment).
When it's time to go home, a ride down the mountain on the Chondola is the perfect end to a perfect night. You can find additional information about Anakeesta here.
Ripley's Aquarium
Prepare for an otherworldly experience from the moment you enter Ripleys Aquarium. It's a world of wonder and mystery filled with strange and hidden aquatic life. Families and adults of all ages will enjoy Ripley's Aquarium. Here you will be able to get a close-up view of fish that you never knew existed.
Ripley's Aquarium has two levels. The lower level has a shark lagoon, and an area where you can actually touch a sting ray.
The upper-level area has a Coral Reef and the Penguin Playhouse.
But if you want to see the epitome of strange beauty, go to the Gallery of the Seas. You'll see things like Cuttlefish that have eight arms, two tentacles, and can camouflage themselves against a backdrop of any color.
There's also the crazy weird- looking Lionfish with deadly venom in its foreboding spikes. Then there's the Japanese Spider Crab that can reach 16 inches across and weigh up to 41 pounds!
Our family loves Ripley's Aquarium so much that we have annual passes. If you're in the area and want to go more than a time or two you should grab the passes.
Those a just a few of the unbelievably bizarre fish you'll see at Ripley's Aquarium. For more information, check them out here.
Mysterious Mansion
Word has it that Gatlinburg's oldest and scariest turn of the century Mysterious Mansion is truly terrifying. It's said to be haunted by ghosts that are ghastly enough to curdle the blood of even the most fearless soul.
Obviously, the only time to feel the full effect of the Mysterious Mansion is at night, so square those shoulders so your friends won't know you're afraid. Once an opulent mansion of grandeur, it's now a decrepit bone-chilling place filled with secret passageways, shadowy corridors, unsettling staircases, and spine-chilling chambers that lead you through the mysterious mansion's deepest, darkest secrets.
This three-story mansion is open year-round. Over the years, the owners continue to hike up the authenticity of this mansion by scouring antiques shops and purchasing strange oddities here and there. The result is a realistic mansion that is clearly housing a dark and disturbing past.
Standing outside the mansion you'll hear hair raising screams. Think you're brave enough to go inside the Mysterious Mansion? There's only one way to find out! Visit their website for more information about this mysterious place.
Enjoy a Ghostwalk of Gatlinburg
This ghost tour is one of Gatlinburg's most popular after dark activities. This spooky night tour takes you on a walk through Gatlinburg's streets and alleyways to some of the city's haunted houses and visit a cemetery from 1830.
During this tour you'll also get learn all about Gatlinburg's local folklore, legends with a couple of good ghost stories thrown in for fun. The Ghostwalk of Gatlinburg is open all year and has three tour times at 9:00 pm. 10:30 Pm, and midnight.
No need to look over your shoulder on your next nighttime stroll, Gatlinburg's ghosts are known to be quite friendly. To learn more or book a tour visit the website.
You can also check out our guide to ghost tours in Gatlinburg.
Listen to Live Music
Ole Red is one of the best places to go for live music. You'll hear some of the best country and bluegrass music Tennessee has to offer. This venue hosts a variety of top notch local and national musicians.
Since Ole Red is also a restaurant, you can tap your toes to some great music while enjoying one of their tasty dishes. We recommend the Southern Tater Tot Poutine.
After a fun night at the Ole Red, there's a good chance you'll be humming. in your sleep. To explore more about Ole Red, visit the website here.
Enjoy a Game of Mini-Golf
Davy Crocket Mini-Golf course is considered to be Gatlinburg's most entertaining place to play mini-golf. It has 2 stupendous 18-hole interactive golf courses animated animals.
The world of Davy Crockett is captured in such a whimsical and playful way with such obstacles as working water features, woodland creatures, and a good dose of hills, twists, and turns that will definitely challenge everyone's golf skills.
Even if there are some family members that aren't into mini-golf, they will surely be entertained by the imaginative and playful frontier theme.
Whether you have a competitive mini-golfer who wants a challenge or someone that likes to play for fun and entertainment, the Davy Crocket Mini-Golf course miraculously satisfies both those requirements!
To find out more, check out their website here.
There are also other fun mini golf courses in town, such as Hillbilly Golf, too!
Ride a Smoky Mountain Alpine Coaster
Adventure seekers will feel like they found their new home on the Smoky Mountain Alpine Coaster. With over 1 mile of track, it's the longest downhill ride in the United States.
You are in control of the speed, which can reach up to 30 mph. The Smoky Mountain Alpine Coaster operates in rain, snow, sleet or shine. So don't let a little weather stop you. It also operates when the daylight hours shorten as winter approaches.
If you're looking for an adrenaline pumping experience, the Smoky Mountain Alpine Coaster was made for you. For further information about the Smokey Mountain Alpine Coaster visit their website here.
This isn't the only alpine coaster in town, either, so you can also check out another Gatlinburg mountain coaster and even more in neighboring Pigeon Forge, such as Rowdy Bear Mountain Coaster.
How to Get Around Gatlinburg at Night
If you're coming into town and aren't staying at one of the local hotels with free parking, you're going to find that parking can be a bit of a hassle.
One way to avoid this is to ride the Gatlinburg Trolley. The Trolley will take you all over town and it's free! So whether you choose to stay at a downtown hotel and just use trolley transportation or you find a place to park your car and want to leave it there while you explore, check out the trolley.
Learn more about the Gatlinburg Trolley system here.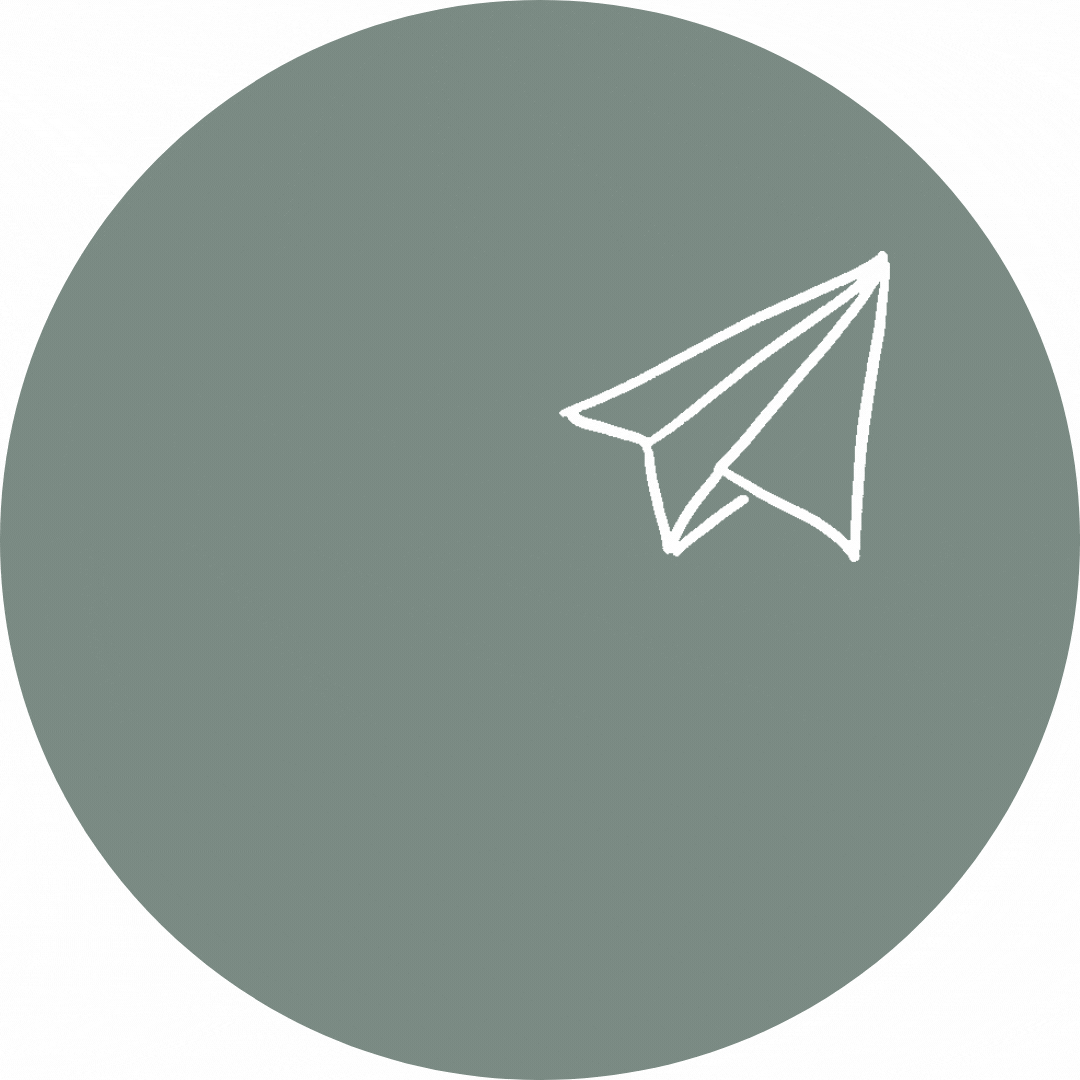 Note: If you're willing to drive to neighboring Pigeon Forge, there are some things worth mentioning to do there at night, too.
In addition to the several alpine coasters there, you can also find the Great Smoky Mountain Wheel, a huge ferris wheel with amazing mountain views (we like to do this at sunset). While you're there at the Island, be sure to check out Ole Smoky Moonshine for some free tastings, too!
You can also visit the Smoky Mountain Brewery and check out the candy at the Ole Smoky Candy Kitchen (our favorite!).
Final Thoughts
There's no shortage of terrific things to do in Gatlinburg after dark. With such a great range of activities, there's something for everyone of all ages.
From the stunning views overlooking the beauty of Gatlinburg lit up at night, to highly creative yet bone-chilling haunted houses, it's surprising how a small town can have so many opportunities for nighttime fun.
There are lot of reasons to visit Gatlinburg, not the least of which is the magic of Gatlinburg at night. You'll easily see why this is one of our family's favorite spots in the world!